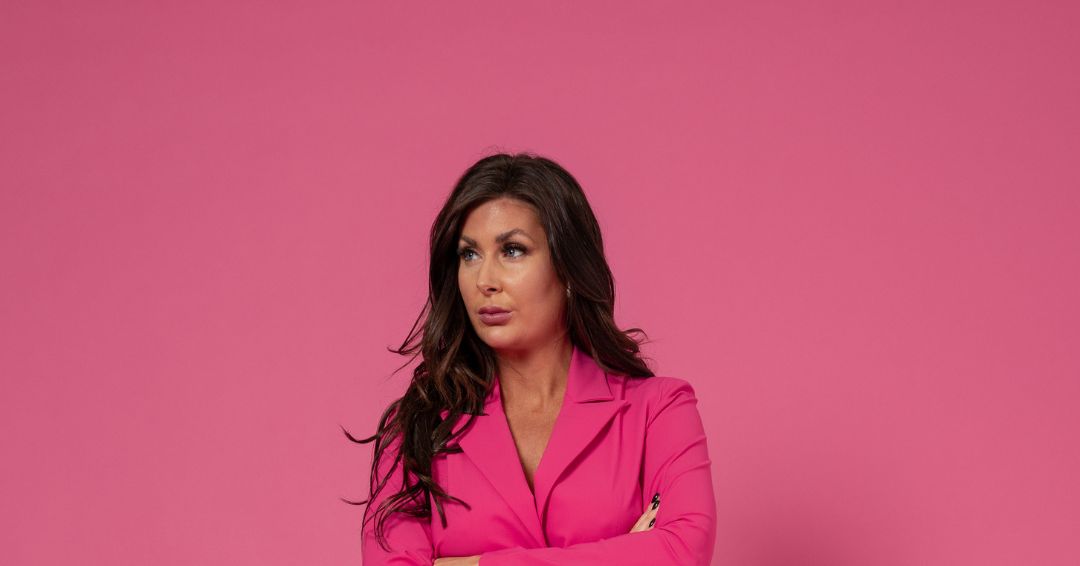 FREEDOM IS MY GUIDING STAR
We are inspired by many women around us and have previously written about Helen Blomqvist, CEO of Sandvik Coromant and serial entrepreneur Lovisa Lönnqvist. Another woman who inspires us is Natalie Kjellander, CEO and owner of the company Let's paint. She doesn't compromise with who she is or what she needs, either as an entrepreneur or a leader. While taking her place and challenging a male-dominated industry, she makes sure to grow and develop with the task. The first time our founder Maria Seraki heard about Natalie and her company Let's paint was when she was going to be on the local podcast "Norrköping Lounge". Natalie had just been interviewed and for the cover photo of the episode she had chosen to wear MWH.

"She was basically one of our first customers when we launched in autumn 2021 and I remember the powerful feeling of seeing her picture on the cover of Norrköping Lounge. Since that day, we have followed each other's entrepreneurial journeys", Maria Seraki says.
This spring you have seen her as one of our models and ambassadors and a few weeks ago we had the privilege of interviewing her one on one. It all started in 2018 when she and her husband started the company Let's paint together and decided to create the most equal painting company in Sweden.
Why did you have this goal?
The pay gap between women and men in the painting industry has increased in recent years and we wanted to change that. It's as simple as that. Why should a girl be paid less if she has the same experience and skills? At Let's paint, we employ 50/50 women and men, and the pay gap is basically non-existent. But it is so much more than that. We are constantly working to develop our open corporate culture and have a tight dialogue with our employees to develop together.
How is it going for your company?
We have made a 40%  growth every year since 2018. And today we have 35 employees. Which feels amazing! Last year we won the award "Sweden's greatest painting company 2022" where customers vote for Sweden's best painting company. It was a milestone for us. We are very proud of what we have achieved so far. It's so important to be able to enjoy the journey you are on.
What is your strength as an entrepreneur?
Besides being a doer, my strength is that I don't adapt at work. I am who I am! Although of course I read a room and different contexts and have a good sense of the world. But I think my ability to be true to myself and embrace myself means that I don't get tired of a lot of work. However, I had a period last year where I felt I needed a change. So, I called my close friends for support and then I wrote myself an action plan. I'm pretty good at solving problems!
You seem to be a super problem solver. What did your action plan include?
I wrote a four-page action plan with different focus areas. Areas I wanted to improve. For example, how I would prioritize certain work tasks over others and how I planned my week with working hours from home and in the office. It was almost like a personal business plan. A company needs a business plan and maybe the entrepreneur needs their own plan as well?! Why not. At least it helped me.
Can I share your action plan? I think I need it!
Of course! I'll email it over!
What are your future goals?
There are many things I dream about and aim for. Right now, my focus is to develop Let's paint as a licensing company. It's the same as franchising. The idea is that we should be present in 25 different locations with at least 10 employees at each location. We have worked for a year on developing the structure for the entire licensing and now it's a matter of finding the right people who want to work locally in each location. It will be the most important thing! To find the right people with both experience in painting and who have the entrepreneurial drive. After all, freedom is my biggest driving force, so being able to work from another country is definitely a dream and a goal I have. I love Sweden's climate and all the seasons, but being able to sit under a palm tree on a beach and work attracts me, it's the feeling of being able to design my life and my time that drives me.
How did you hear about MWH?
I'm with the board of the Entrepreneurs in Norrköping as Vice Chairman, so it's natural for me to keep an eye on local entrepreneurs and talents. MWH and Maria's name came up and I immediately fell for the business idea. My personal brand and style is a suit/jacket, it's in a suit I feel confident and most beautiful at work. So, when I learned that MWH makes suits that are super-comfortable, it didn't take long for me to run into MQ to try them out. I fell in love immediately and bought my first suit from MWH. A black one. This is a few years back now but even today it's still as nice in the material, as comfortable and part of my daily basic wardrobe. I like to style it with a gold watch and a pair of black pumps.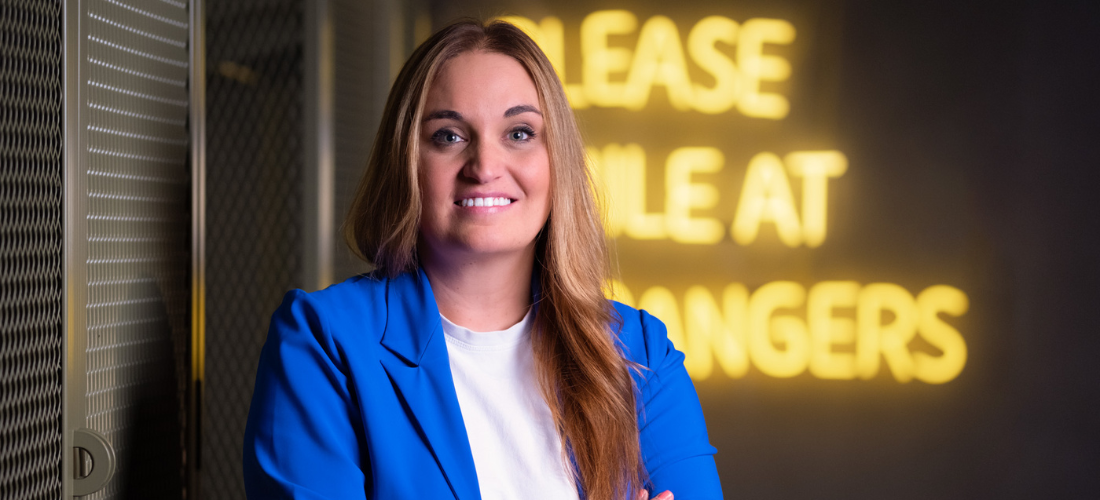 Lovisa about life's everyday challenges
Photo: Alexander Rooth We had the opportunity to speak with Lovisa, one of our amazing customers, to hear a little more about why MWH is a good match for her. Lovisa is a mother, sports girl and s...
Read more