WORK TROUSERS
No more tight and uncomfortable trousers holding your back during the day - explore the feeling of freedom wearing Work Trousers!
Our intension was to create a classic suit trousers with ultimate strech that let you move during the day without limitations.
BUY WORK TROUSERS
AVIALIABLE IN TWO LENGTHS
70 CM OR 76 CM
Regular or tall? We got you covered! See the difference yourself.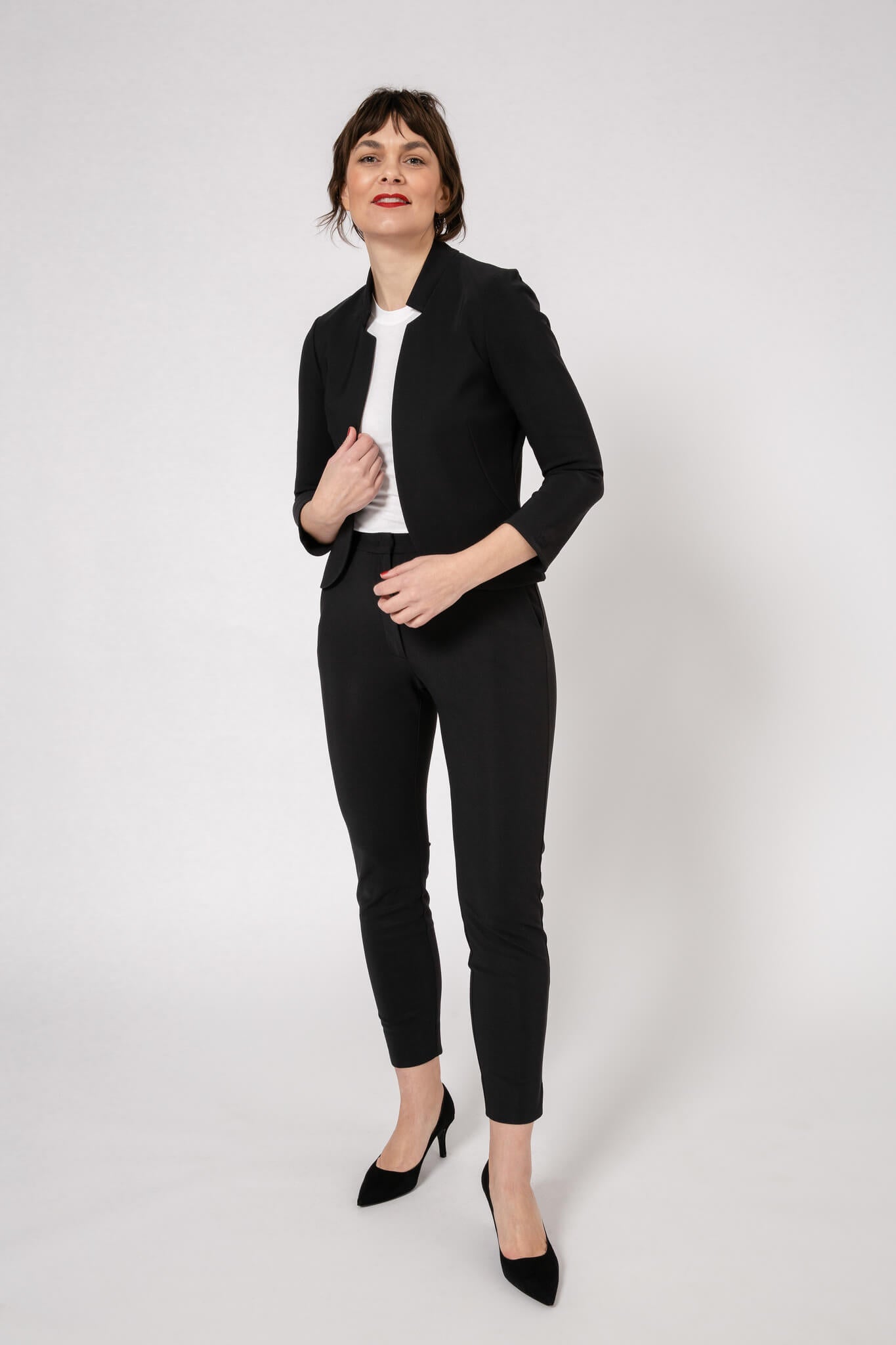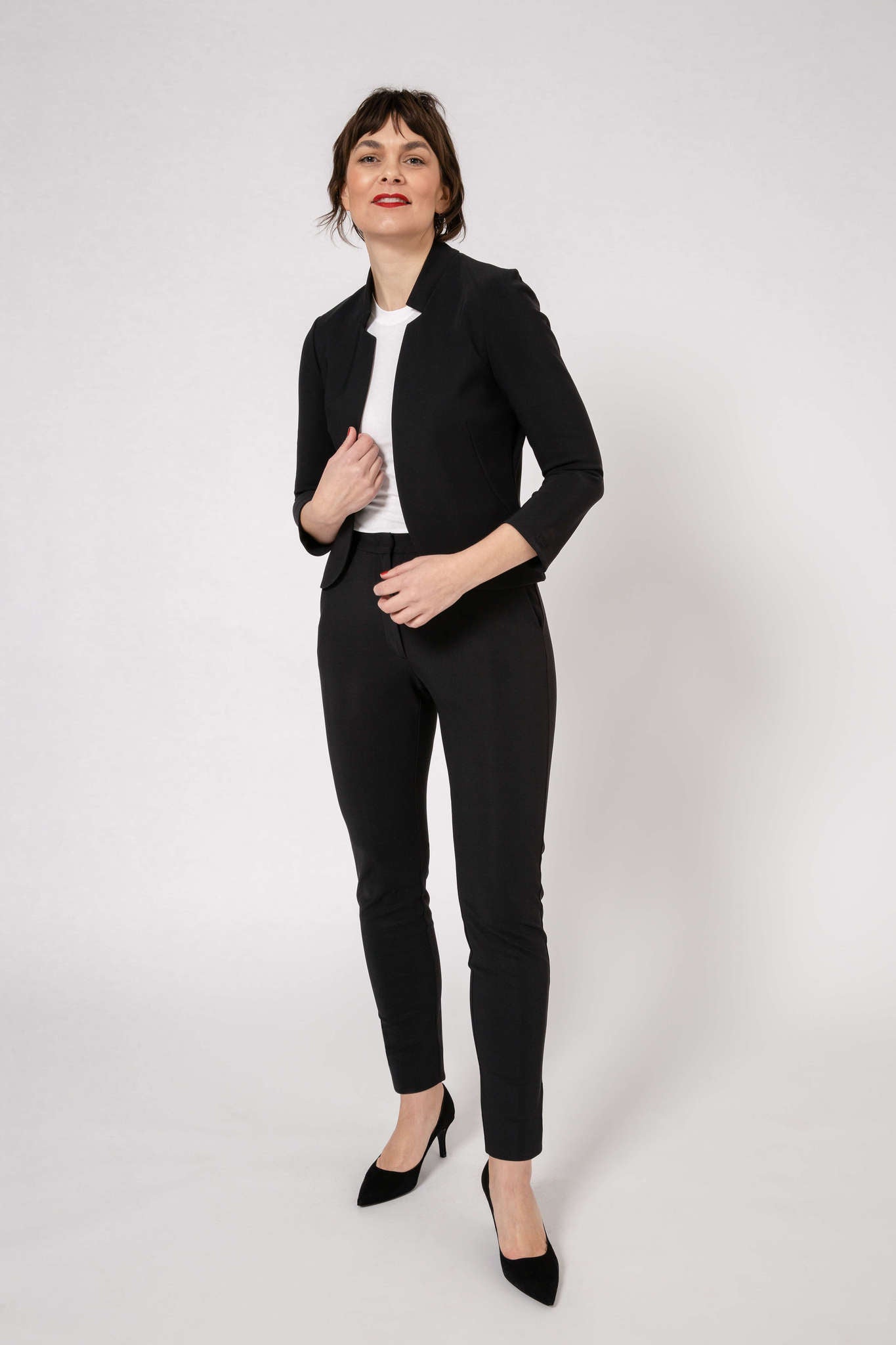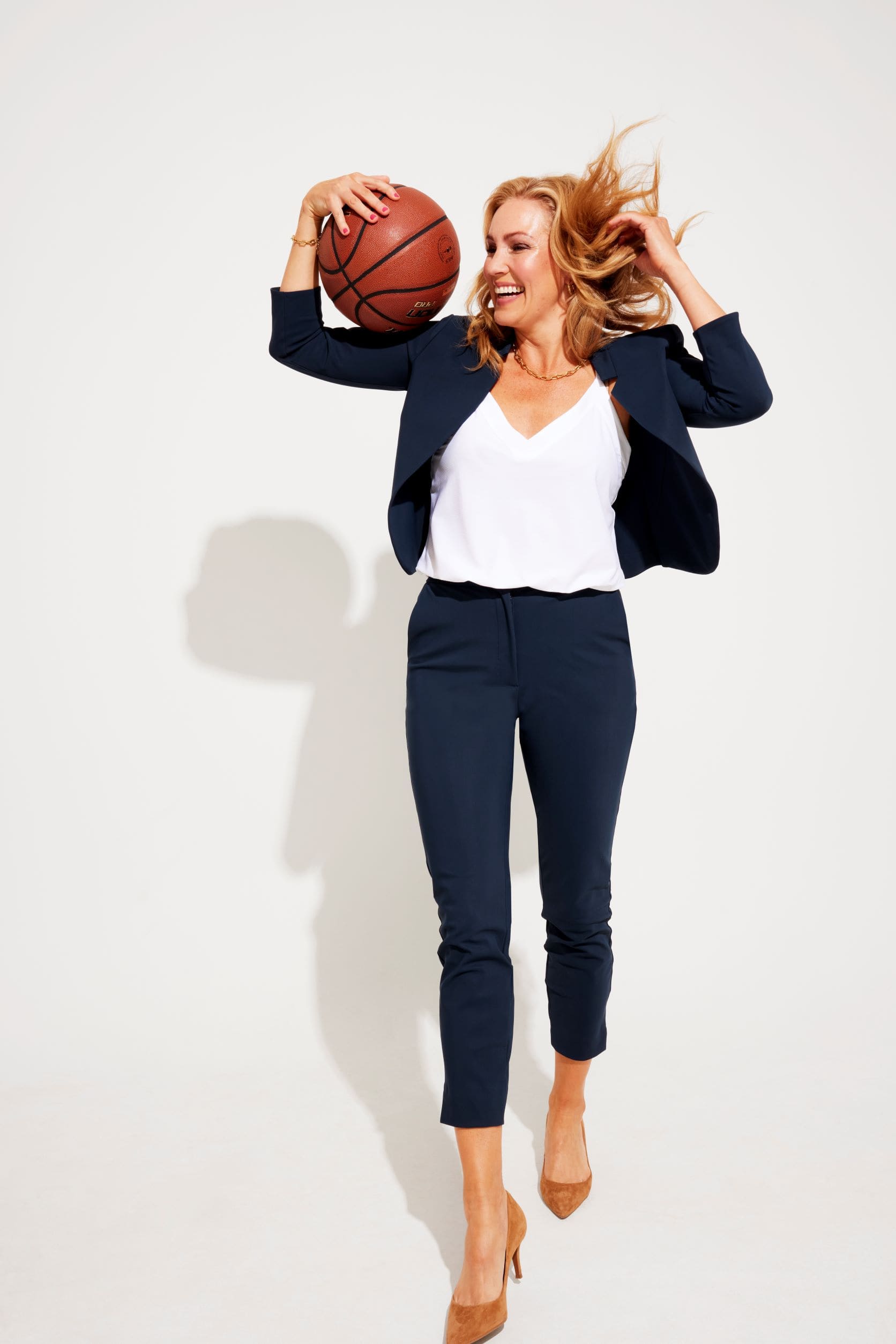 OUR COSTUMERS
ABSOLUTE FAVORITE TROUSERS
Take our costumers word for it! We are so proud that Work Trousers has 83 % 5-star reviews.
"Best suit pants I've ever owned! These pants are amazing, really feel like walking in training tights"
"So pretty and comfortable! Really nice and they are so elastic, feels like I'm wearing pajamas at work even though they're dressed up!"
"Super comfortable and great fit! Absolutely fantastic, feels like you're walking around in cozy pants, not suit pants.I normally have problems with the fit of more formal pants, not with these. After the first purchase, I purchase more and now I own 3 pairs."
"So nice!Fits like a glove and the comments "nice pants" came as soon as I walked into the office!!"
shop the look
match together with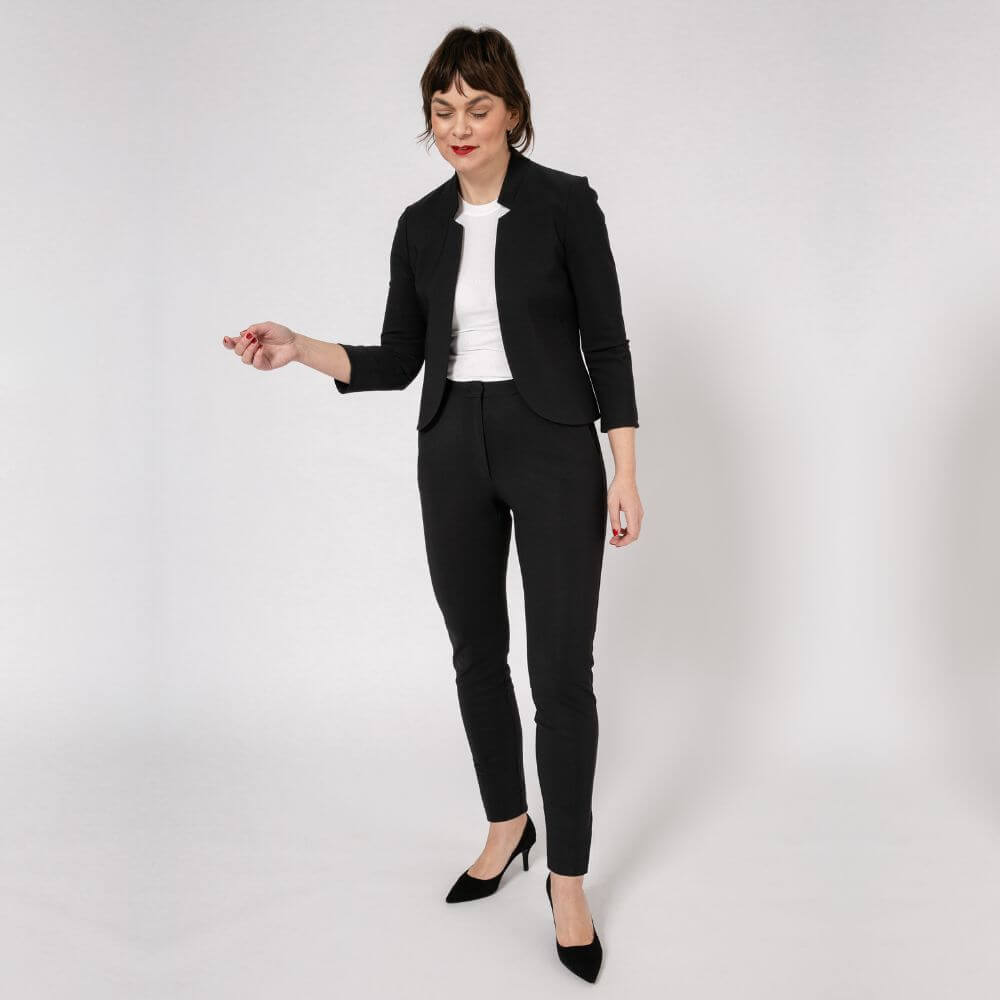 Shop the look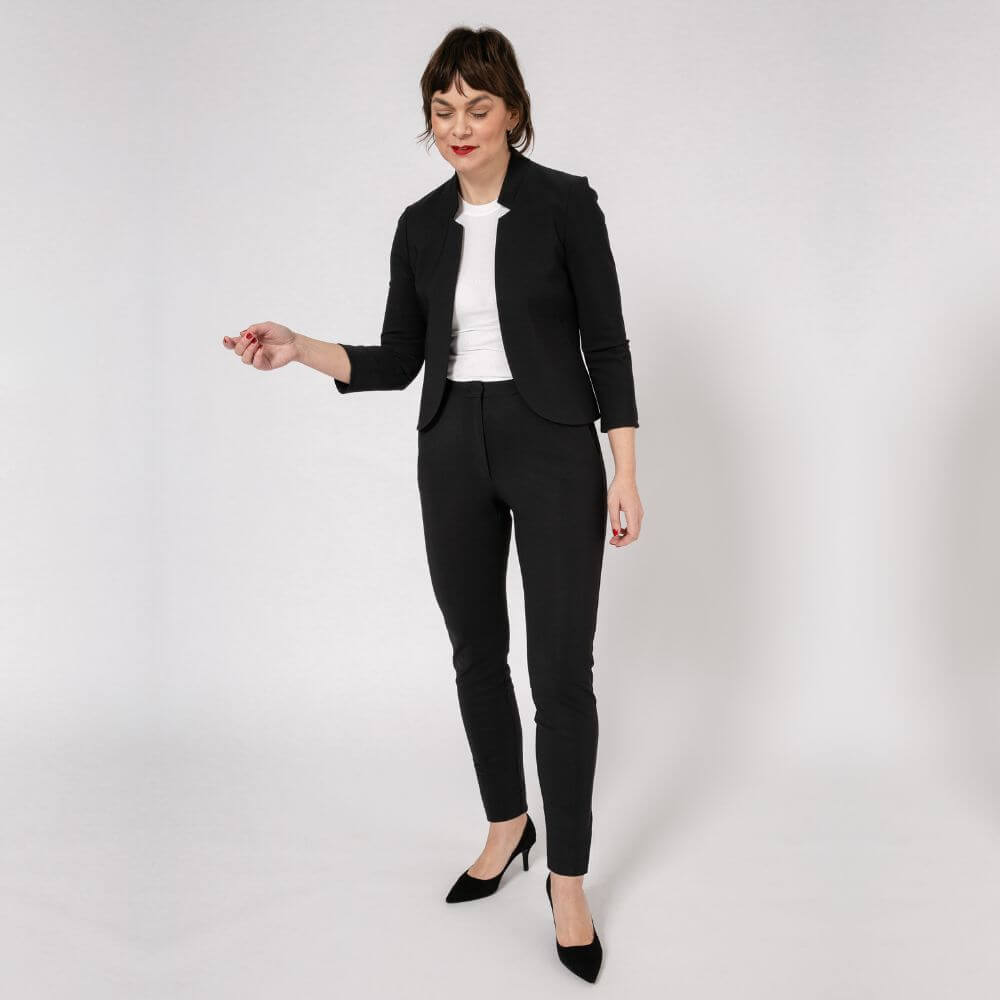 73% Polyamide, 27% Lycra and we are proud that all black Work Trousers are made from 73% Recycled Polyamide, 27% Lycra.
The high-tech Italian fabric we use in Work Trousers has many advantageous features such as:

HIGH BREATHABILITY - transports moisture efficiently.

QUICK DRYING TIME -  the fabric dries quickly.

INCREDIBLE STRETCH - 8-way streatch that encourage movement during the day.

NO WRINKLES - the fabric flattens quickly and doesn't wrinkle.

UV PROTECTION - the fabric has UV protection UPF 50+ which gives you some extra protection during sunny days.

AND ALSO, the clothes can be washed easily in a washing machine, which quickly saves on dry cleaning costs - YAY!
Just like all of our clothes they are produced in Portugal in a innovative factory with a high-tech and high-quality garment from Italy. MWH ♥ EUROPE!
It´s all depends on which fit you would like. We recommend to choose your normal size for a tight fit or go up one size for a slightly looser fit.
It depends, if you have shorter legs we recommend the regular Work Trousers and for little longer legs we recommend Work Trousers Long.

Our costumers between 160-175 cm normally pick the regular and over 180 cm the longer. But height is not always connected to the lenght of the legs :)
It´s easy peezy and no more dry cleaning! Just wash them at home in washing machine in 30 degrees and air dry afterwards. No need to use iron either!