A SUIT THAT WILL SUIT YOU
We create business wear that allows you to be active throughout the day without any limitations.
Our suits are just as comfortable as active wear – we & our customers promise!
★★★★★
"I thought the clothes would be comfortable but they are actually EVEN MORE comfortable than my active wear."
- Customer review
Made in Portugal with Italian fabric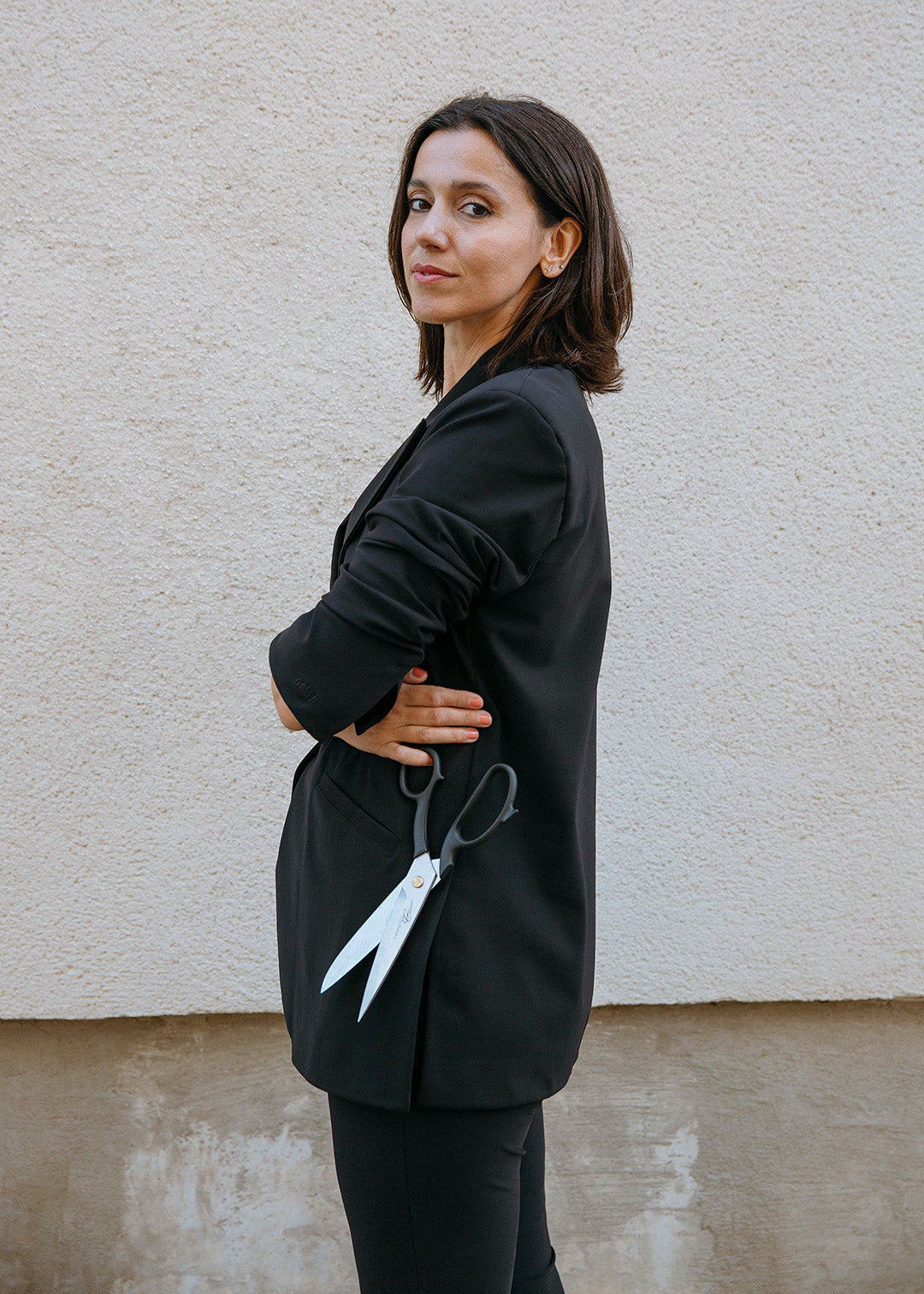 EVERYTHING STARTED WITH A PROBLEM AND A SCISSOR..
My name is Maria and I am the founder of MWH.
I am so happy that you have found us! Let me tell you how it all began.
For some time, I had found myself just standing in front of my wardrobe in the mornings feeling stressed, frustrated and hopeless – all my business wear was so uncomfortable! I have always had an active lifestyle and did not like the feeling of being restricted in my suit. One day I just had enough of feeling defeated by my uncomfortable suits, so I wore my tracksuit to work and that is the day MWH of Sweden was born. 
The suit needed to look smart and professional whilst having all the benefits of active wear. I love playing basketball with my son straight after work, so the suit needed to be stretchy, durable and most importantly – comfortable!
The MWH of Sweden journey has only begun. We want to inspire women to step in to their power and create a community where women empowers women – and we would love for you to join!
With love,
Maria Seraki
WHY INVEST IN A MWH SUIT?
We care about you and the investment you make when purchasing a suit from MWH because it is a long-term relationship. Our intention is to create the best fit you have ever experienced so that you will love and wear the suit for a long time. The suits are produced in Portugal using an exclusive Italian fabric that is stretchable in all directions, durable and incredibly comfortable. Our suits have timeless and classic designs that will never go out of fashion.
WE ARE HERE FOR THE LONG RUN!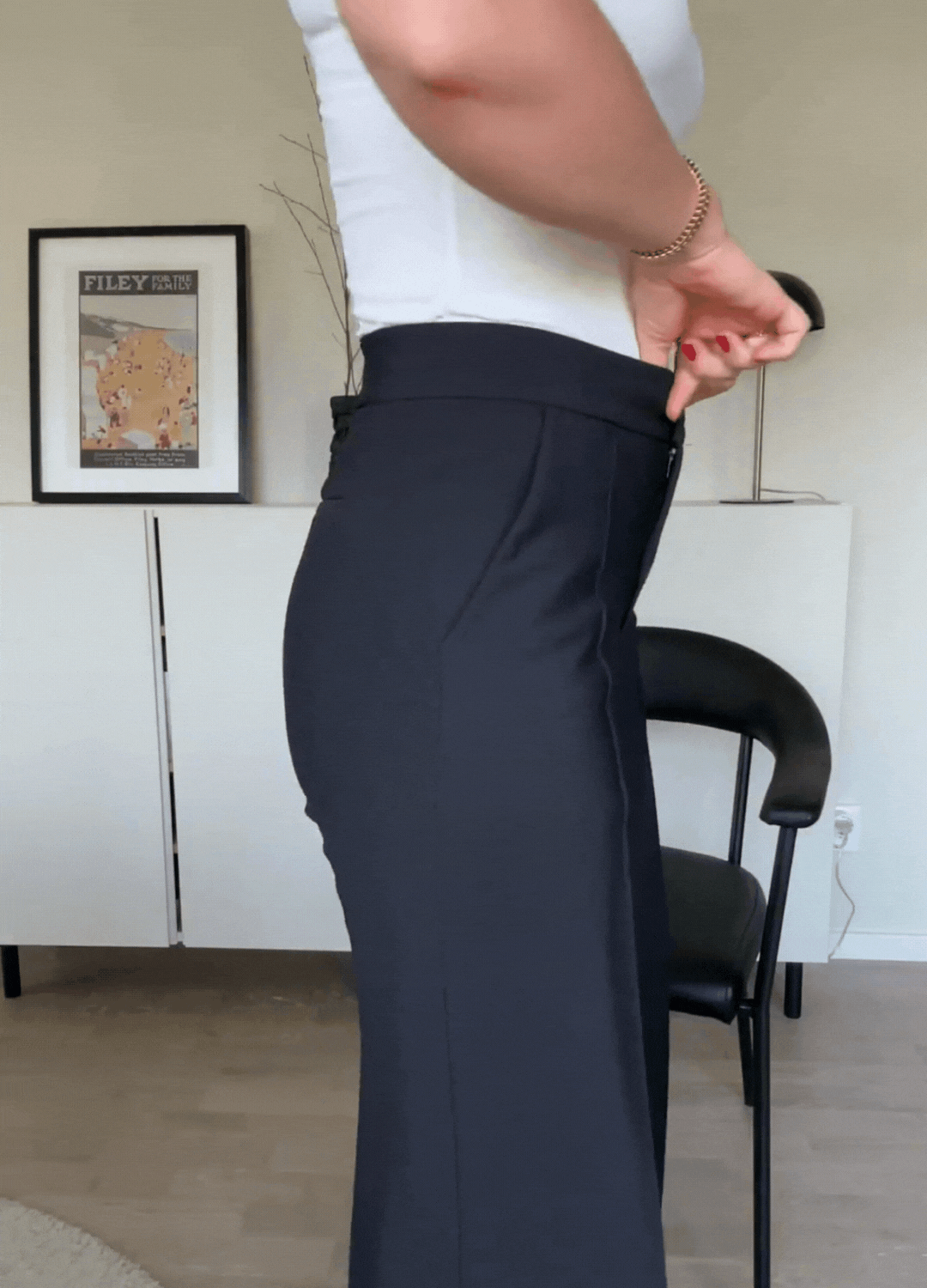 STRETCH IN ALL DIRECTIONS
Experience superiour comfort and unlimited stretch in all directions. No more uncomfortably tight trousers or jackets during your day ever again!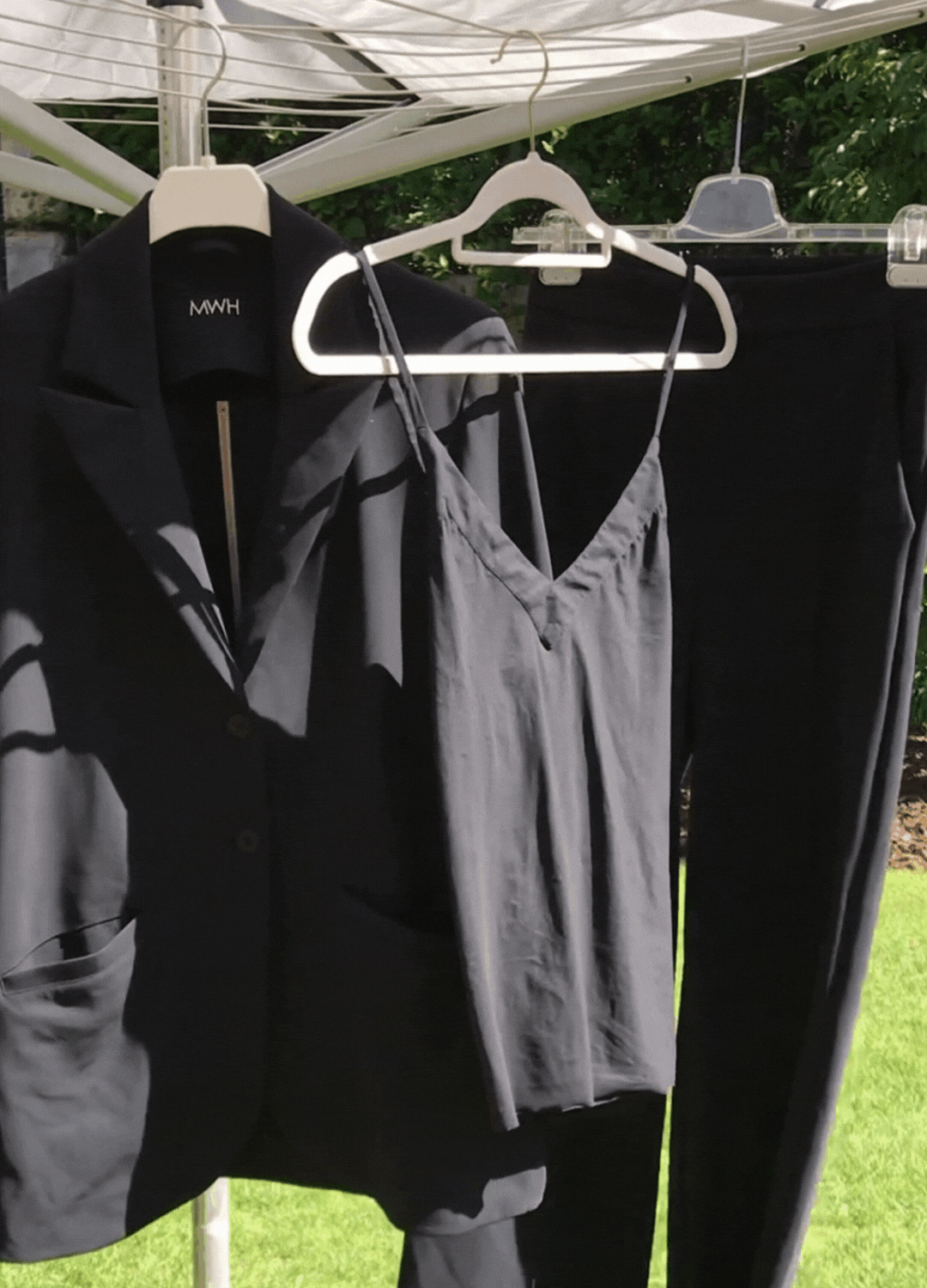 EASY WEAR - EASY CARE
No more expensive dry cleaning bills - just wash home in 30 degrees and just air dry. No need to iron either!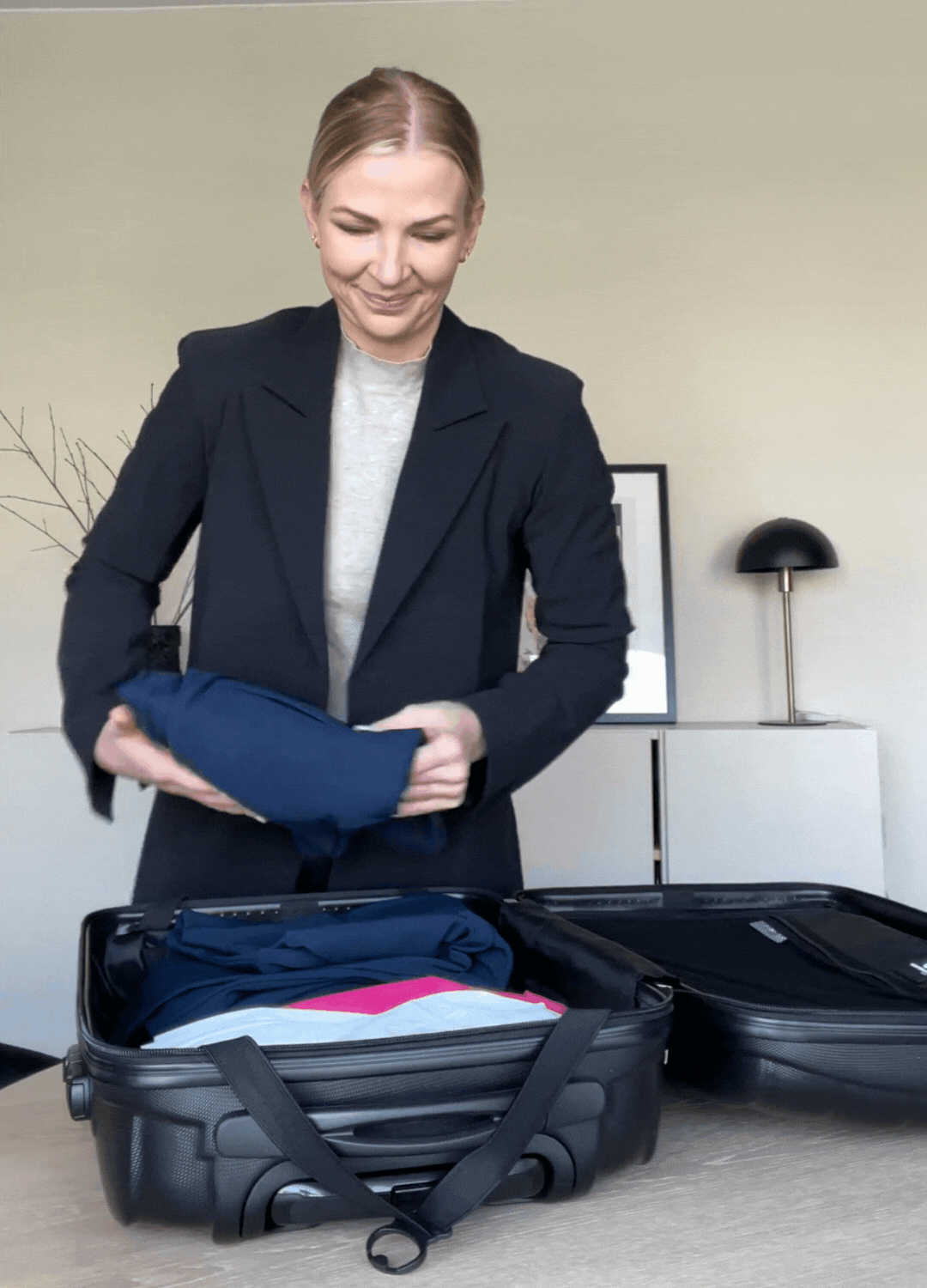 light weight & no creasing
Our suits are lightweight and very effective for travels - easy packing and unpacking! Just unpack your suits and put in on a hanger and let the magic begin - no more creased suits!
FEEL THE COMFORT - AIRY LIGHT AND STRETCHINESS
ONE OF OUR BEST SELLING SUITS
---
Write text about your product.
businesswear
as comfortable as active wear
Our costumer describe our clothes in different way but I think we could agree that the feeling of our clothes are out of this world. Now you can finally wear active wear in disgues - with the same look like a professional suit. 88% of our costumer gave our clothes a 5 star review.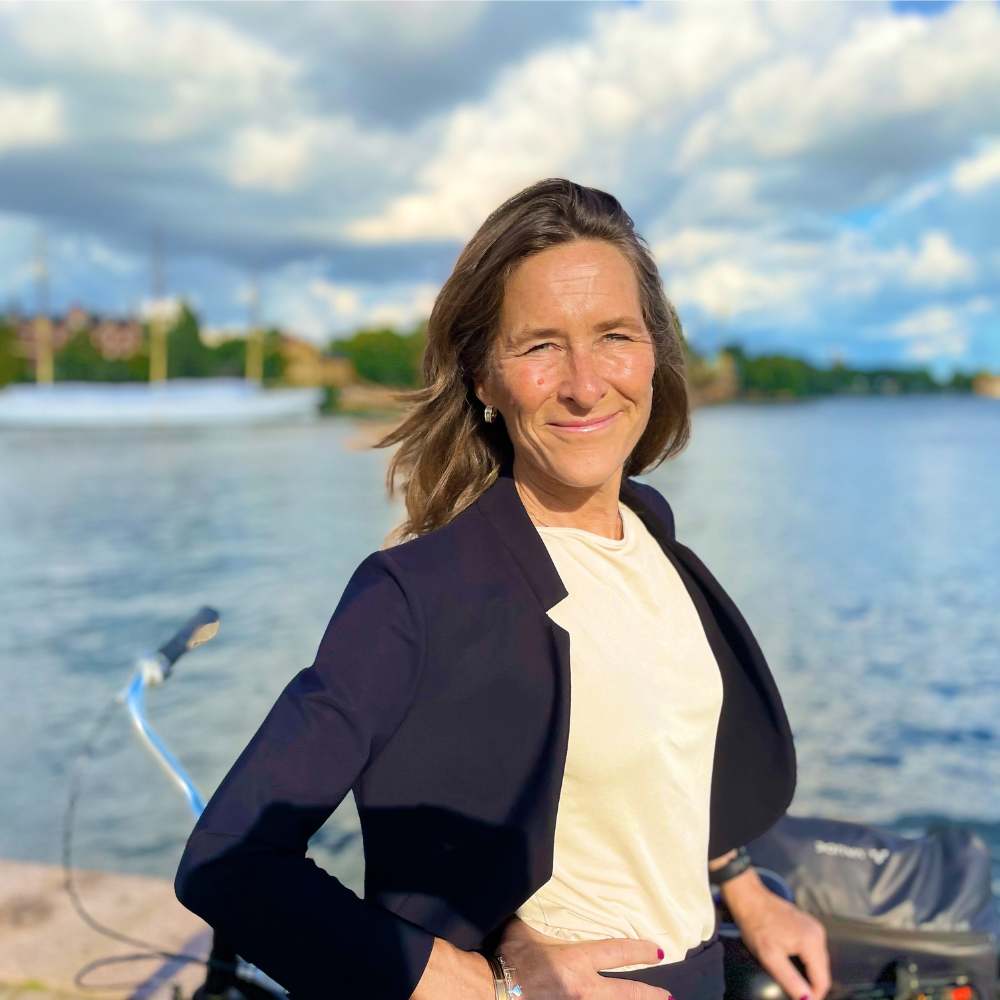 linda
"I have longed for clothes that are stylish, dressy AND practical for as long as I can remember. Clothes that I can both bicycle in, pack into my bike bag and that I feel comfortable in and look good in during the day (the clothes don't get wrinkled). I cycle 3 miles a day and I really need a practical solution. MWH is a perfect solution, comfortable when I cycle and stylish when I have meetings and lectures"

anna
"MWHs suits and dresses are so comfortable that I don't want to travel in any other clothes anymore. At the same time, I am well dressed for, for example, customer visits or parties when I arrive at my destination. In addition, in the same clothes, I can go straight to my grandchildren, because the costumes are so comfortable that I can play in them and easily wash them at 30 degrees if I get them dirty.The variation in the cut and color of the suits it is always possible to find a style that suits the purpose. My advice is to invest in a couple of three outfits and then you won't need much more clothes!"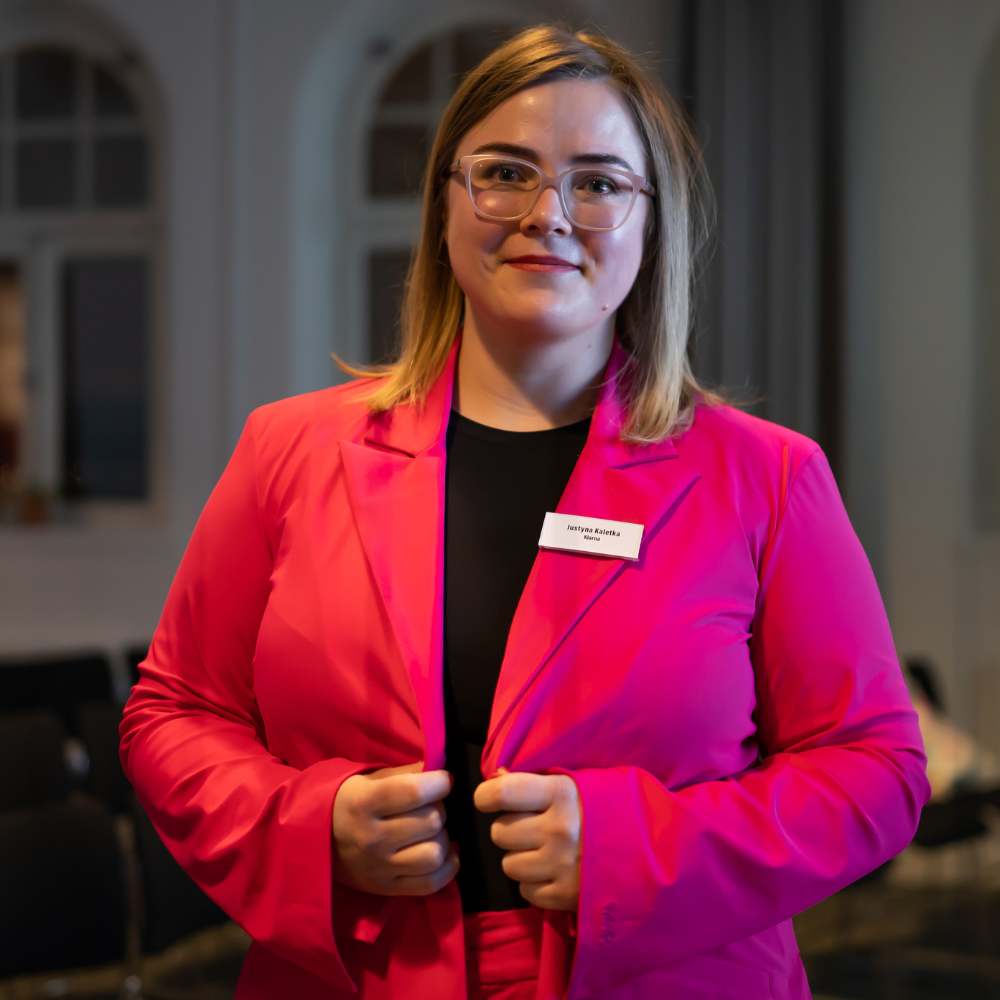 justyna
"MWH suits are affordable luxury with a personal touch, made by women for women. You can essentially have a capsule collection for any occasion, and mix and match items as you go. What makes them even more amazing is that they're machine washable - a lifesaver for a busy person like me. Once, when I needed a MWH Power Pink suit for a Women's Day event, the CEO personally ensured I could pick it up in time. Talk about going the extra mile! I get compliments everywhere I go, especially from my toughest critics - my kids.These suits aren't just clothes, they're a lifestyle. 💜"
what the suit is the difference?
Maria wanted to solve her problems and with the intension to create the most comfortable suit ever - made for a active lifestyle and easy to care for. So whats the main difference between Marias old traditional suit and a MWH suit? See below.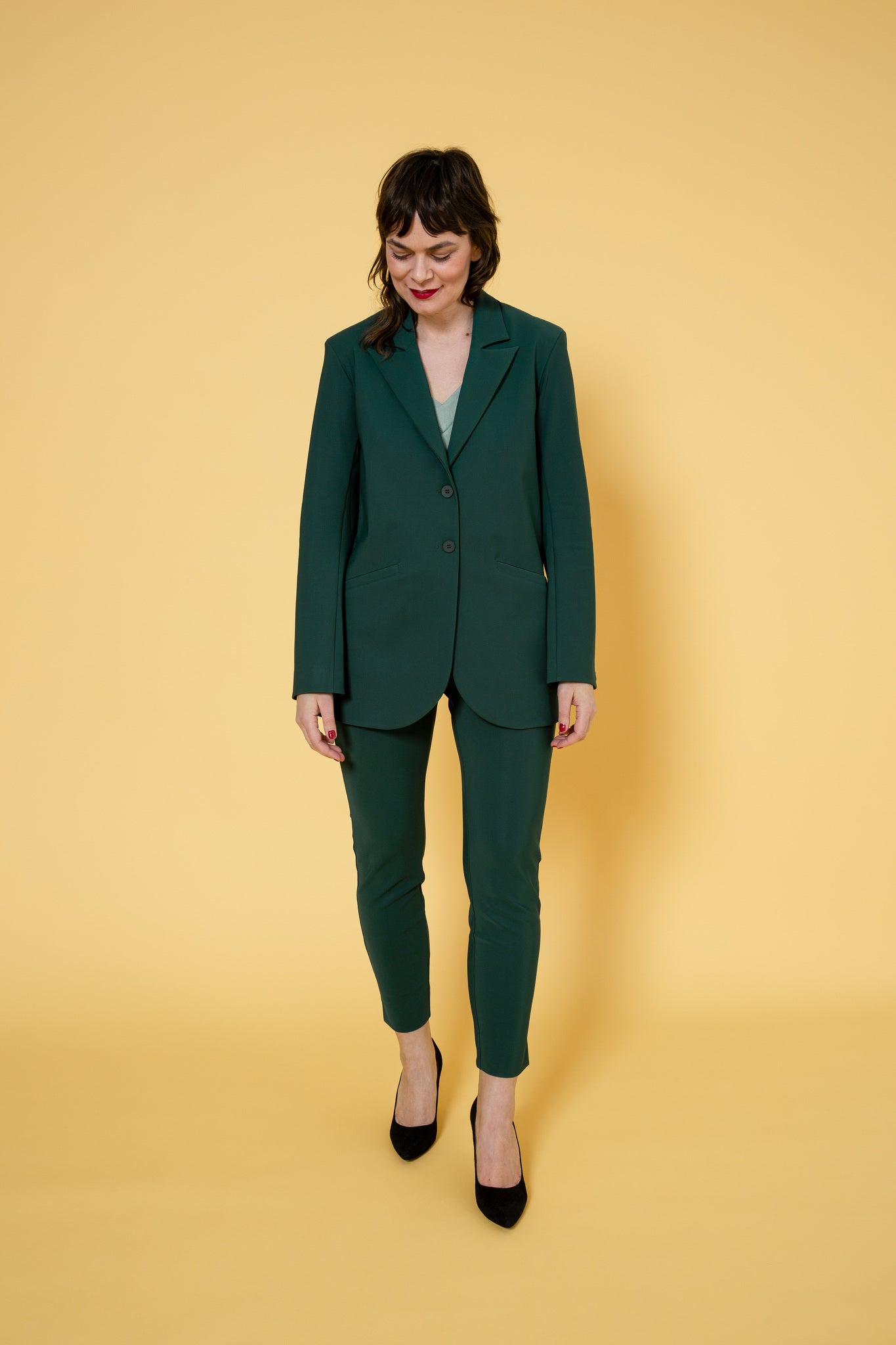 WE ARE CONVINCED THAT YOU WILL LOVE OUR SUITS
But if you do not, that is okay and you are able to return the clothes within 30 days.
If you love the suit but want to change the size you ordered, you can do so free of charge!
BUY YOUR ULTIMATE SUIT TODAY
Let customers speak for us