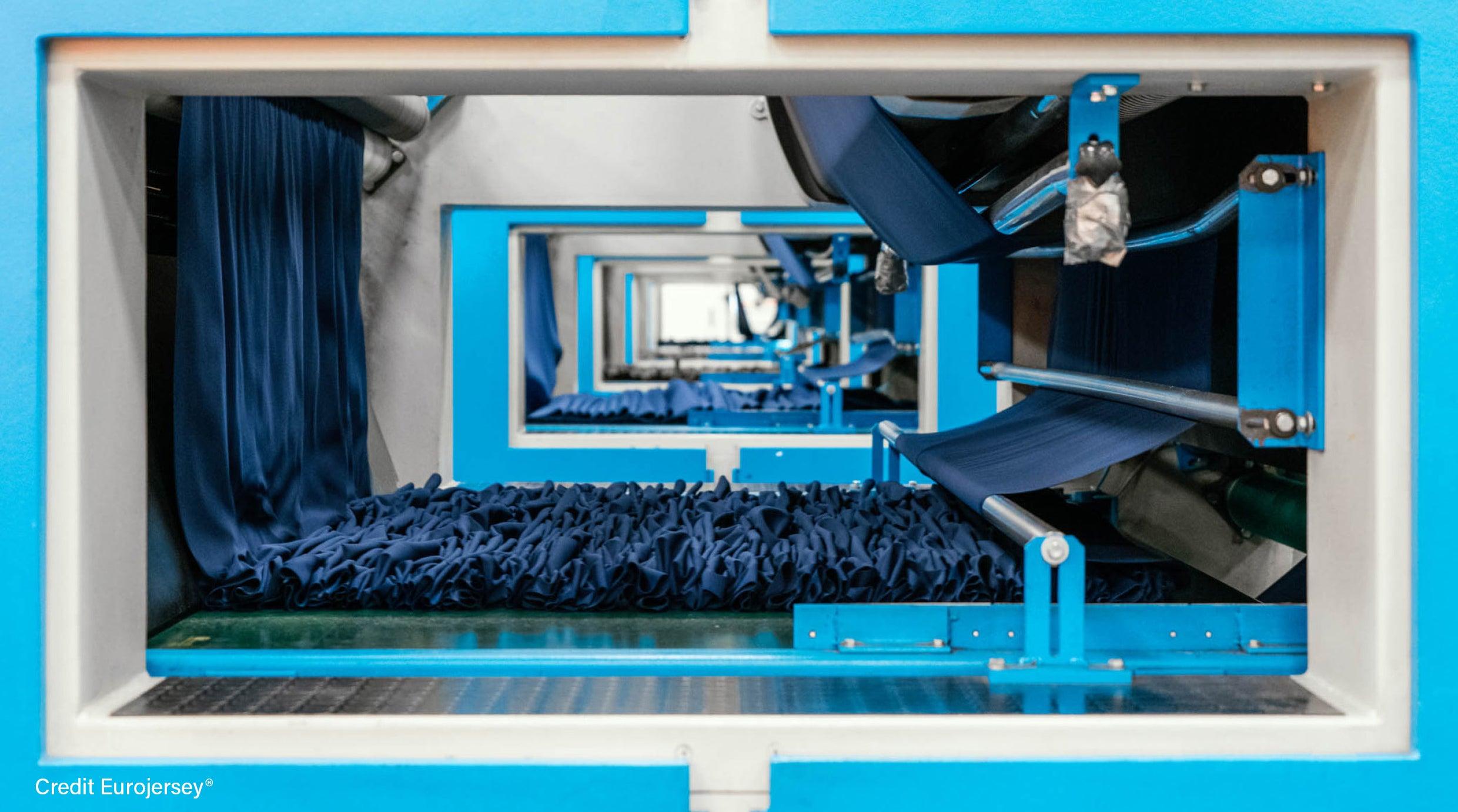 A VISIT TO MILAN
A DAY AT OUR FABRIC SUPPLIER EUROJERSEY 
Visiting Italy and Milan in November turned out to be a very good idea. Me and Ingela, Eurojersey's agent in Sweden that you got to know in our last newsletter, left a dark and rainy Sweden on Thursday evening and on Friday we woke up to a clear, blue sky and sunshine.
Before the visit to Eurojersey, we had time for a lovely walk and an espresso on the pavement in the sun together with many Milanese on Friday off.
Since the start, MWH has worked with Eurojersey and has only used Sensitive® Fabrics' patented range, made exclusively in Italy.
But it's only now - three years after Maria put the scissors to her track suit, cut and pinned it into a suit and got the idea for MWH - that we finally had time to visit them.
I am a product developer at MWH and work with the design process together with Maria and the development of the collection with all what that entails. The fabric that we choose for each garment is perhaps the most important part of the design process and I am so happy that we are using Sensitive® Fabrics, often described as the Rolls-Royce of fabrics.
I have worked with Eurojersey for over 15 years and have made everything from training tights to bikinis in these fabrics. I have always been impressed by the innovative way they work with both the environment and fabric development. I have also always loved the fabrics and to be able to make a whole collection in just Sensitive® Fabrics is a bit of a dream!
Eurojersey was founded in 1960 and is an incredibly fine factory located on the outskirts of Milan. They are a company that sees it as their and every company's duty to preserve the world we live in, and over the years sustainability has become a guiding principle and a corporate culture.
Eurojersey sustainability program SensitivEcoSystem® started in 2007 and is an all-encompassing vision for the entire company, which focuses on reducing the consumption of water, energy and chemicals and also reducing waste and carbon dioxide emissions.
The Sensitive® Fabrics unique production is made following a sustainable process in order to affect the planet as little as possible. Eurojersey achieves this by having its production locally in the factory, which means they are in control of every step of the process and they measure all their environmental impact in order to reduce it every year.
Of course, I also have to mention a few words about the fantastic fabrics called Sensitive® fabrics. The fabrics have unique properties in terms of stretch, which provides fantastic comfort, and it also means that the clothes keep their shape very well over time.
The fabric and clothes are also so easy for maintenance; you can wash them at a low temperature in the washing machine and you don't have to tumble because they dry as quickly as a bikini. In addition, they are wrinkle-free and no ironing is needed, you just need to hang the clothes after washing and it will take care of itself. This ensures long-lasting quality.
Pictures: Eurojersey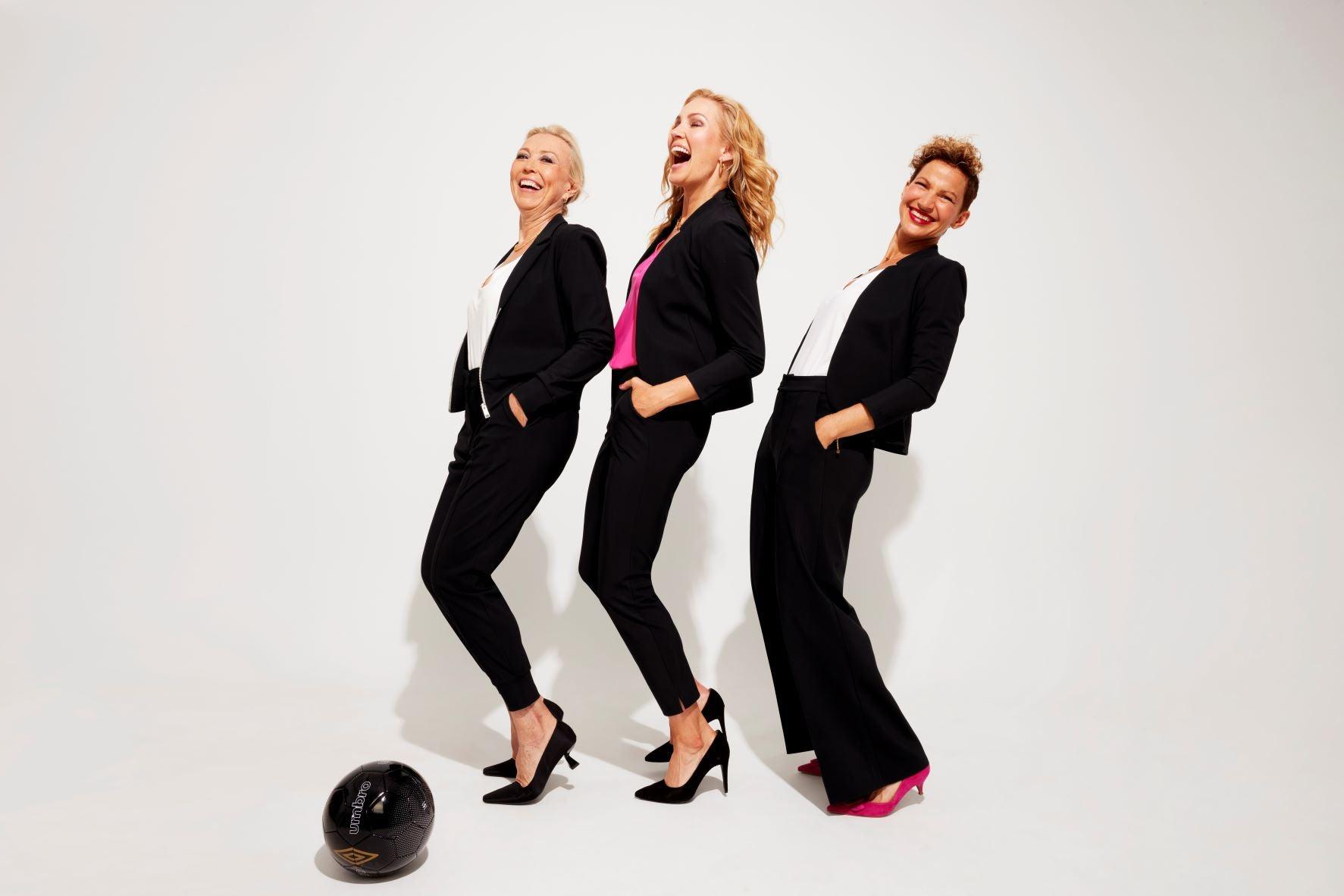 Journal
Detta säger Ingela Dahl som äger och driver företaget Habitex sedan 1995. Habitex är en textilagentur med både svenska och internationella modevarumärken som kunder.
Read more